House of the Seven Gables, The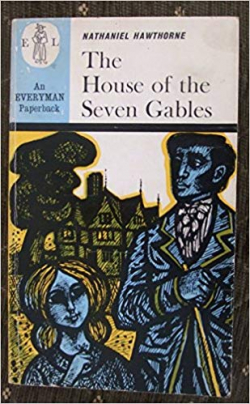 Subject
American Literature (Lexile 1290L)
Abstract
The sins of one generation are visited upon another in a haunted New England mansion until the arrival of a young woman from the country breathes new air into mouldering lives and rooms. Written shortly after The Scarlet Letter, The House of the Seven Gables re-addresses the theme of human guilt in a style remarkable in both its descriptive virtuosity and its truly modern mix of fantasy and realism.
Description
Lexile measure 1290L
Descriptif : Roman
Résumé : " Dans une de nos villes de la Nouvelle-Angleterre, le long d'une petite rue, se dresse une maison de bois toute délabrée, coiffée de sept pignons pointus tournés vers différents points de l'horizon, disposés tout autour d'une énorme cheminée... Cette vénérable demeure m'a toujours fait l'effet d'une physionomie humaine, portant non seulement les traces du soleil et du vent du dehors, mais aussi celles des longues années de vie mortelle dont toutes les vicissitudes se sont écoulées en elle... "